About Captain Casey Lombard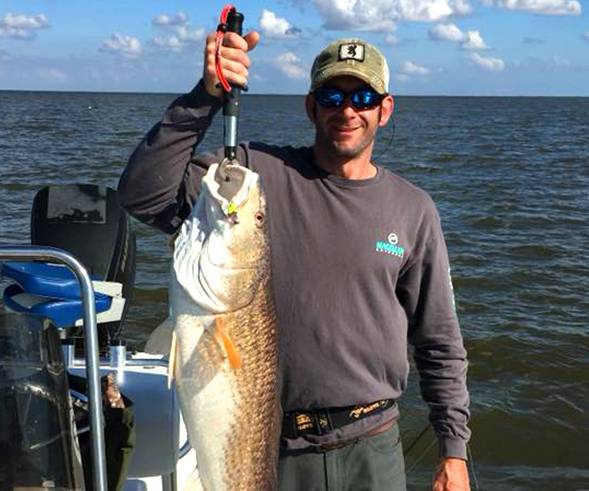 Captain Casey comes from a long line of South Louisiana fishermen. From his very first fishing trip at the age of 4, he was hooked on the sport. Much of his early childhood was spent with his father and grandfather fishing the lakes and marshes in Delacroix, Louisiana. At age 9, his best friend's family introduced him to the abundant fishing waters in and around Terrebonne Parish where he spent countless weekends and summers all through high school developing his fishing skills and studying the habitat. His genuine love of the sport was encouraged by his family and friends who knew that every chance he could get, he went fishing!
After serving in the U.S. Navy,
Captain Casey's passion for fishing speckled trout and bull reds led him back to the rich inland and coastal waters accessible through Cocodrie and Bayou Dularge. Captain Casey has extensive knowledge of the coastal lakes and inland bays and has studied fish migration patterns in these waters for many years. Deciding to turn his passion for fishing into a career, Captain Casey was more than excited to open Precision Fishing Charters, LLC. in November of 2017. His goal is to share the exciting sport of inland and coastal fishing in South Louisiana's barrier islands by providing you with a safe and thrilling fishing experience.